16 Pieces Fererro Rocher Chocolate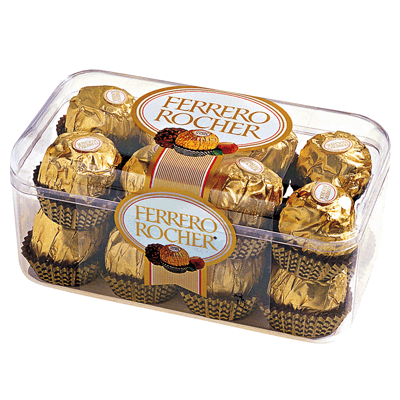 Price : Rs. 950.00
Sparkle your sweetheart on this Valentine's Day or other special moments with a box of 16 pieces fererro rocher chocolates.
Buy Now
Pack of 6 Cadbury's Assorted Chocolates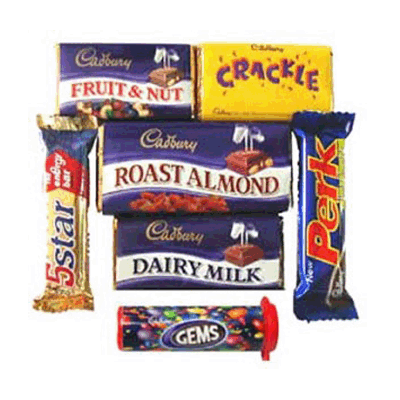 Price : Rs. 650.00
6 pieces assorted cadbury chocolates, is perfect gift for your special one on  Valentine's day to just say thank you for being them in your life
Buy Now
24 Pieces Fererro Rocher Chocolates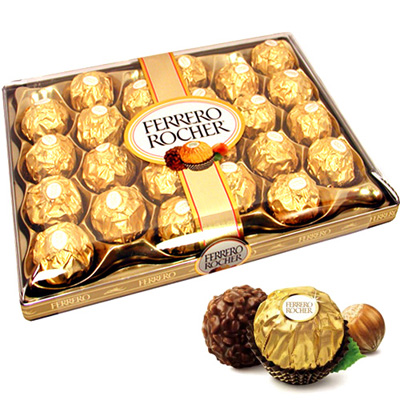 Price : Rs.1350.00
24 pcs fererro rocher chocolates are one-of-a-kind, quality confections with this packet take away the heart of your special one on valentine's day


Buy Now
Pack of 3 Cadbury Silk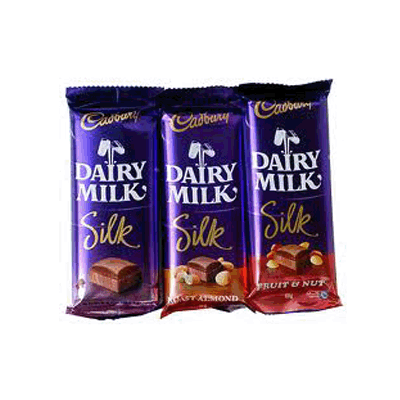 Price : Rs.745.00
Gift your loved one wit this small and sweet treat of pack of 3 cadbury silk
Buy Now
16 Pcs Ferrero Rocher with Red Roses Bunch
Price : 1350.00
The special occasion becomes more and more special with a bunch of red roses and 16 pieces fererro rocher chocolate box on valentine day
Buy Now
Cadbury's celebration Chocolates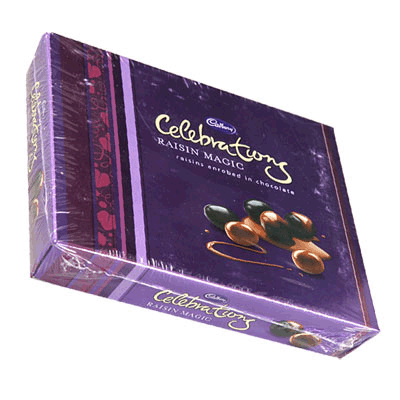 Price : Rs.650.00
Cadbury celebration chocolates is the best solution to make some one happy .we can celebrate the birthday or any other occasion with this pack.
Buy Now
Mixed chocolates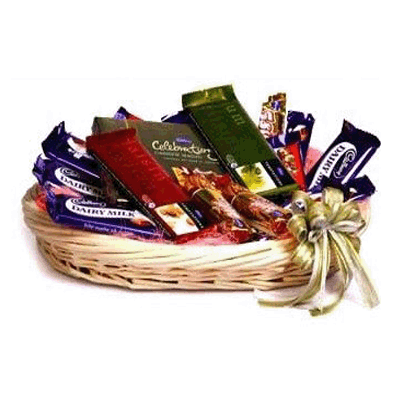 Price : Rs.1050.00
Make your bestest friend or beloved feel special and loved with basket full of mixed Indian chocolates.
Buy Now
Chocolates & Flowers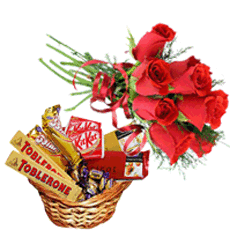 Price : Rs.1450.00
LightenUp some one's day with a combo hamper of flowers and mixed chocolates this neatly arranged flowers and chocolates is big gift for your sweet heart
Buy Now
Basket of All Imported Chocolates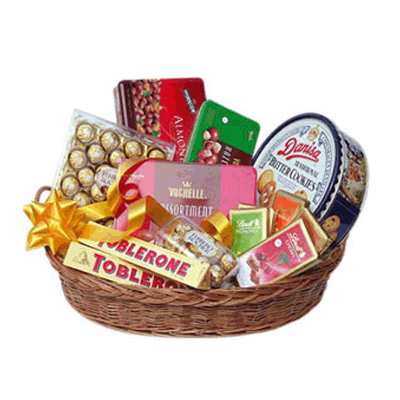 Price : Rs.6000.00
Want to taste chcolatie and yummy and sweet chocolates with basket of imported chocolates with loads of happiness and fun on valentine day special,
Buy Now
Pack of 3 Bournville Chocolates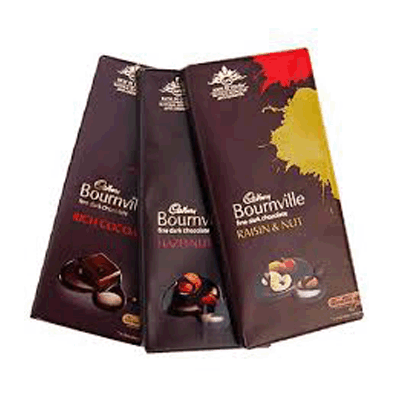 Price : Rs.699.00
Pack of Bournville chocolates is brand of dark chocolate which is rich and dark fantacy to your love on valentine day special to make them happy and joy.
Buy Now